Starved Rock Pet Resort
A HOLISTIC BOARDING KENNEL FOR DOGS & CATS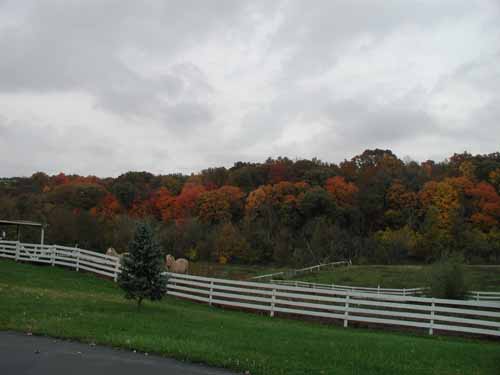 The picturesque Illinois River Valley is home to Starved Rock Pet Resort. The kennel is situated on sixteen beautiful wooded acres of meadows, creeks and Vermillion River shoreline, across from Starved Rock Nature Preserve. In this peaceful setting Heron and Eagles are frequent visitors.
make appointment
Starved Rock Pet Resort is a kennel that lives up to the standards implied by the word "resort". Our Exclusive Boarding doggy suites are large and spacious with indoor / outdoor runs. For your pet's comfort, our resort is equipped with radiant floor heat, air conditioning and tunnel ventilation. Each suite is large enough to accommodate the biggest dogs, comes complete with comfortable bedding and daily maid service. Our kitty condos provide a secure, cozy yet spacious environment for even the fussiest of felines.
Our Pampered Pooch boarding provides that extra measure of care that the name implies. Your pampered pooch will enjoy this all-inclusive vacation experience including: their own quarters with a panoramic view of the river and resort, as well as 6 hand walks a day, watching animal planet on TV, receiving extra snuggle time and joining us for playtime in the family room.
Our Little Village vacation was designed and developed by owner Susan Crawford to provide our smaller and medium size guests with a quiet, safe, enjoyable and affordable boarding experience. Each suite in the Little Village is equipped with its own bed and pet-cot, food and water bowls as well as lots of toys. Guests in the Little Village enjoy playing in our 20 by 20 foot outdoor shaded play area 4-5 times a day. In inclement weather, we have an indoor play area available for our guests use. The Little Village and the Pampered Pooch suites are both located in my home. Here at Starved Rock Pet Resort, we are dedicated to a healthy, safe, relaxing boarding experience for your pet.