Exclusive Boarding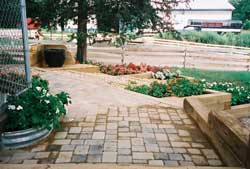 Our EXCLUSIVE BOARDING is so Exclusive we only let pets in. Pets in these DOGGIE SUITES will awake to the silence of the country and the music of songbirds. As the morning sun floods through the windows announcing the start of a wonderful fun-filled day, your pet will be let out to stretch and potty. Next,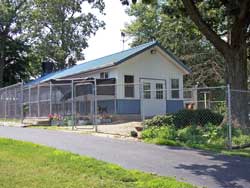 quarters are cleaned, fresh bedding is supplied and breakfast is served. Now the fun begins as our guests start their camp activities. Included with EXCLUSIVE BOARDING is the daily use of the Cardio Run.
If you have selected additional activities, your pet will enjoy your selections for their vacation at Starved Rock Pet Resort. Whether it is a nap in the sun on their pet cot, hiking on the river walk, or an exciting game of fetch in the frisbee field, our guests will be having the time of their lives. After the evening meal is served your pet will have one on one cuddle time before being tucked in for the night.