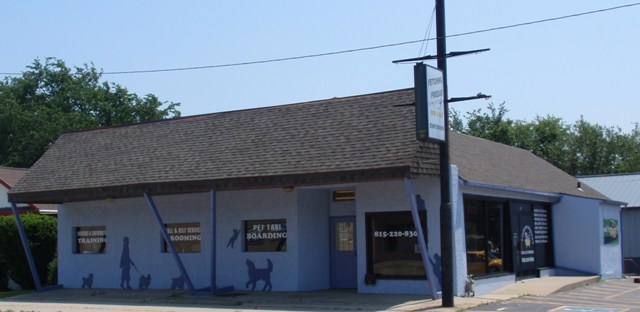 Fetching Frieda's Dog & Cat Emporium
238 3rd Street (Rte 6)
LaSalle. IL 61301
815-220-8300
Monday - Wednesday 7:00 am to 5 pm
Thursday-Friday 8:00am - 2:30 pm
Saturday 8 am to 2:30pm
Closed Sundays
FETCHING FRIEDA'S DOG AND CAT EMPORIUM
Is a full service pet supply store specializing in the unique needs of dogs, cats and their owners.
Fetching Frieda's supplies the finest quality pet food, nutritional supplements, grooming supplies, leashes, apparel, beds
and much much more, ALL at affordable prices.

In addition to the best product selection, Fetching Frieda's offers quality, professional Grooming services.
Our Doggie DayCare program provides your pet the friendship and company of other dogs and people. Mental stimulation making them less likely to be destructive through boredom. Social stimulation which relieves loneliness. Training on basic obedience commands. They will return home happy and tired at the end of the day.
Fetching Frieda's boarding services provides convenient, one on one care for your pet in our home.
Check out Fetching Frieda's Pet Taxi and Starved Rock Pet Resorts side of the website to learn about the
special boarding services we offer.
Is your pet getting on your last nerve? Check out our training classes.
Call for current class times and availability.

We are your neighborhood source for all your pets needs except veterinary.
Shopping at Fetching Frieda's saves you money and supports your pets health.

To Schedule the PET TAXI service
Call the Pet Resort 815-673-2069
For the Ultimate in Pet Pampering
Boarding, Doggie Daycare, and Grooming hours available by appointment